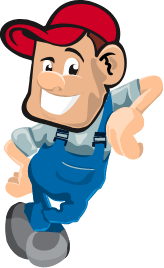 PEPCO REVITALIZING AND ENERGIZING YOUR ENVIRONMENT SINCE 1986
Pepco is regarded in the industry as an organization that exceeds its clients' expectations in residential heating, industrial maintenance, fleet maintenance and self-service gas stations.
Always taking the time to offer tailored counseling and a personalized service, Pepco's team of specialists supports its residential and commercial customers in order to meet their needs as efficiently as possible, regardless of their business sector.
Pepco prioritizes synergistic collaboration to enable its clients to optimize their energy consumption. With a focus on establishing a long-term relationship based on trust, the specialists at Pepco are committed to offering energy solutions adapted to each individual's needs.
A comprehensive, scalable
and adapted offering
Pepco's comprehensive offer makes it possible to meet all residential customers' heating needs, from energy consumption analysis to equipment maintenance and dual energy. In terms of corporate services, a turnkey commercial and industrial energy supply service is always offered to maximize machinery fuel consumption and facilitate fleet refuelling.
As a family business, strong and close relationships with clients have always been at the heart of Pepco's operations, from one generation to the next. Taking over the reins of the company, Luc and Denis Pépin—sons of founder Jean-Guy Pépin—are ensuring that, throughout the company's growth, it maintains the same warm atmosphere and level of personalized service that Pepco has been known for over the last few decades.
Present in the greater Montreal area, north-eastern Ontario and the Maritime provinces, Pepco is involved at the community level by supporting local and regional organizations whose main causes are to assist and support the development of youth sport. Providing others with the energy to achieve their dreams is a motivation that is close to Pepco's heart!
Unity based on mutual support and collaboration.
Transparent communication guiding the team's actions.
Clear information provided at every step in the process.
OUR VISION
Pepco wants to be the reference for every client in the industry and an essential resource in the different markets in which it operates. The company aims for personalized support allowing its clients to evolve and progress at their own pace and with access to tailor-made solutions.
CONTACT A PEPCO PROFESSIONAL TODAY!